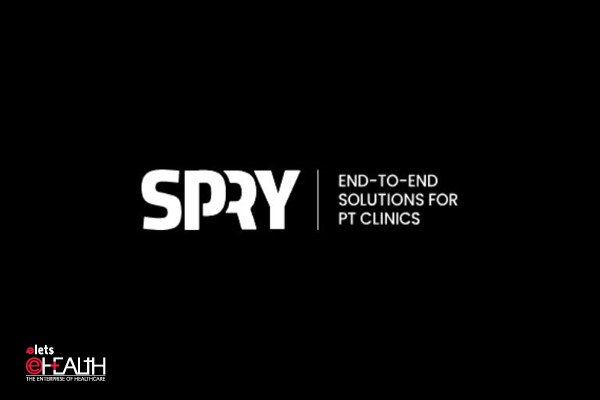 Spry, a software-as-a-service (SaaS) startup focused on healthtech has secured funding to the tune of $7 Mn.
With this funding round led by Eight Roads Ventures with current investor Together Fund and other participants like F-Prime Capital, the startup focused on physical therapy has raised a total of $10 mn with a Series-A round in just past six months including $3 mn it raised in a seed funding round in December 2021.

Spry plans to deploy the fresh capital for building practice management for therapeutic restoration and boost hiring in India and the USA in engineering and other verticals.
Sharing his perspective, Brijraj Bhuptani, Chief Executive Officer (CEO), Spry said "We look forward to working with our new investors, Eight Roads Ventures and F-Prime Capital, as we accelerate our mission to be the platform of choice for physical therapists globally."
Talking about their investments in the healthtech company, Eight Road Ventures India-Head and Senior Partner, Dr Prem Pavoor said, "Spry's comprehensive and omnichannel platform is a very compelling value proposition to the growing number of physical therapy practices that aspire to provide a continuum of care to their patients, in-clinic and at home."
Ever since its setting up of a $250 Mn healthtech fund, the Eight Roads Ventures has been on an investment binge. Recently on June 21, it led a Series-A funding round worth $15 Mn in Immuneel Therapeutics, a biotech startup. It earlier took part in $40 Mn Series-C fundraising for Toothsi, a dental tech startup.
Also Read | Downturn impact: Healthtech startup MFine hands pink slip to over 500 employees
Seconding Pavoor's views, F-Prime Capital's Carl Byers said, "Spry has built a game-changing physical rehabilitation platform that allows providers to streamline operations and increase revenue while delivering a collaborative and seamless experience for their patients."
It was only last year that Bhuptani, a former chief technology officer at (CTO) collaborated with Riyaz Rehman to start Spry, a full-stack patient and practice management platform for physical health specialists that helps them run administrative and clinical operations with just one tool. It also allows them to operate in both online and offline modes, analyse e-records of patients' medical history and manage their healthcare revenue cycle.
In a press statement, Spry said "Physical rehabilitation services in the US present a $56-billion opportunity, with outpatient being a major driver of demand."
With the US being their main market, Spry with just 25 employees is looking to expand its user base and team size by making the most of the growing market for physical therapy as a growing number of consumers are now making an effort to adopt a more active and healthy lifestyle.
Also Read | Indian HealthTech industry to grow at 39 percent CAGR: Report
The physical therapy market in the world was valued at $118 Bn by 2021 end. It is expected to grow rapidly at a compounded annual growth rate (CAGR) of four per cent between 2021-2032 to reach about $181 bn by 2032 end.
The Indian SaaS market has grown massively in the recent past led by the Covid induced growth. Indegenous tech startups raised investments worth over $3 bn. As per a SaasBOOMi study, the revenue generated by the sector may reach anywhere between $50-$70 Bn by the end of the decade.


Follow and connect with us on Facebook, Twitter, LinkedIn, Elets video